Hello everyone! I found on CoinDeal's website that they are making a charity event correlated with Childen's Day!

From 1.06.2018 00:00 to 23:59, all the fees we collect on our platform will be donated to the charity.
We have chosen Polish Foundation "Na Ratunek Dzieciom z Chorobą Nowotworową" (To Rescue Children with Cancer). https://naratunek.org/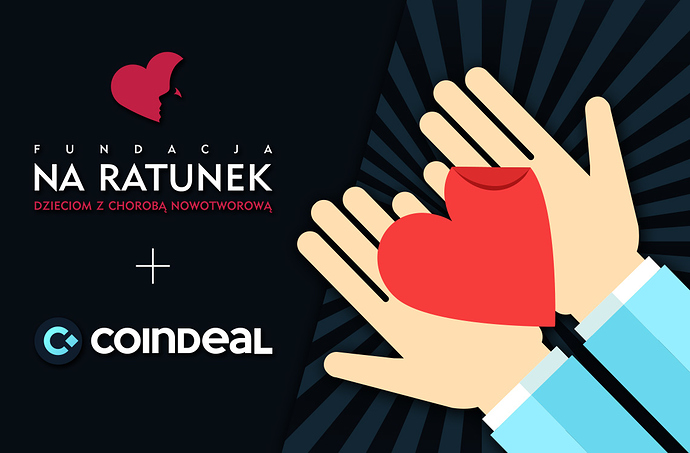 The first thing is trading, because, you will help while doing a favorite thing on our platform.
Second is to spread the news, so as many people as possible will see the news.
We strongly encourage you to join us on 1st June on our cryptocurrency exchange platform,
and to trade for charity. Please spread that information, and inspire as many people as possible to trade for charity.
Future is here - Trade for Charity
https://coindeal.com/news/trade-for-charity