Hi all!
Im started to work in company that deals with information security and in Friday we got a task: in one bank one of sysadmins think that someone is mining litecoin in worktime.
We have several IDS at this bank (systems that catch all of network traffic) and we can only use analysis of this traffic.
We ran the litecoin miner with pool (coinotron.com) and catch some traffic it generated. Thats some screenshots from Wireshark: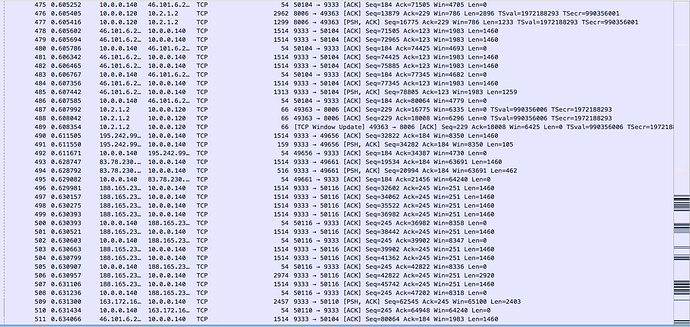 Its looks like very chaotic traffic with pool of ip's, some of them is a Tor nodes.
Can someone help me and explain whats traffic generated by litecoin miner?