Hello Support,
I am facing issue given below during compilation of window wallet. See screenshot.
Makefile:3771: recipe for target 'libbitcoinconsensus.la' failed
make[2]: *** [libbitcoinconsensus.la] Error 1
make[2]: Leaving directory '/home/bitcoinlove/src'
Makefile:10115: recipe for target 'all-recursive' failed
I am using 0.15 version of litecoin but i have been stuck in in last step and unable to move forward from here. Please help me in this.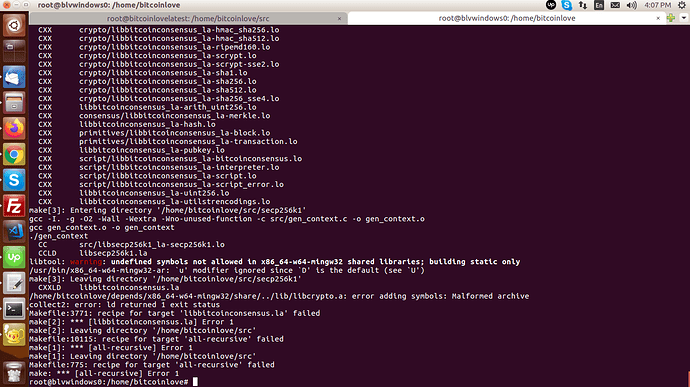 Thanks & Regards,
Anil