I have checked with the CEO Sten Oscarsson and this is a fraud!!!
…and they just dropped the price from USD 7500 to USD 1499…
Yes. Scam Warning - I just signed up to post. Spread the word and let people know this is a SCAM. Guys… do not buy this so called new KNC Scrypt miner. BitcoinTalk thread says they have been reported to the Swedish Police!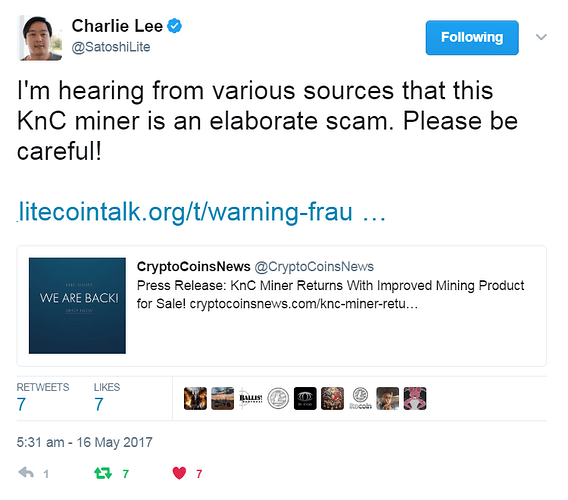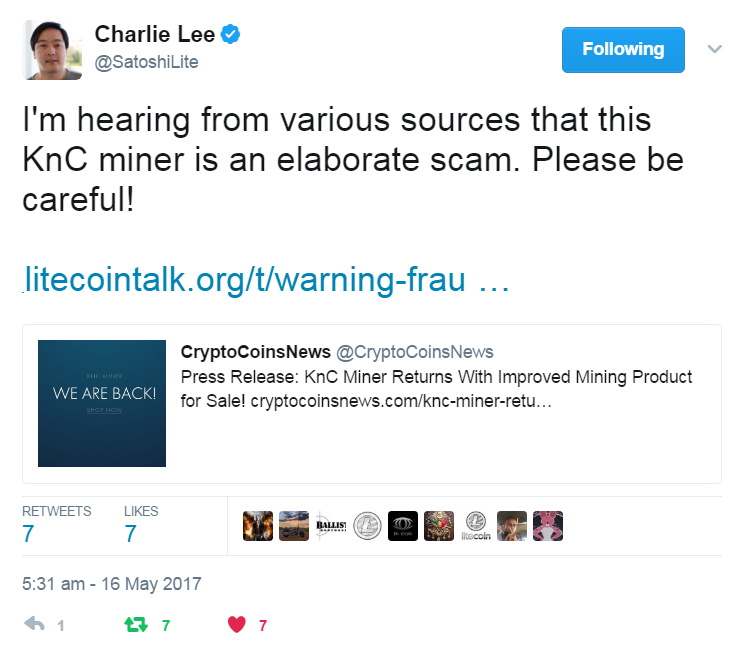 Tweet from Charlie: https://twitter.com/SatoshiLite/status/864412889842462720