Hello everyone,
I'm new here so please forgive me if this is not in the right spot.
I've been using litecoin core for years with no issues whatsoever.
I have recently upgraded (about a week ago) to 0.21.2.1 and immediately started having issues.
it would not connect to peers, or if it did it would immediately disconnect them and the debug log would say something to the effect of "the user has been discouraged from reconnecting" I don't have any pictures of these logs.
I'm using a Macbook pro fully updated and like I said I have never had any issue in the 5 or so years I've been using litecoin core.
So, that being said I started messing with settings and now am at the point where when I execute the app it comes up with a window that says " you need to rebuild the database" I click ok and it says "Error: Error opening Block Database. I click "ok" on that message and the app shuts down.
all options are blacked out.
I do have a backup of my wallet
I can open litecoin-qt and type in the window but don't know how to navigate it.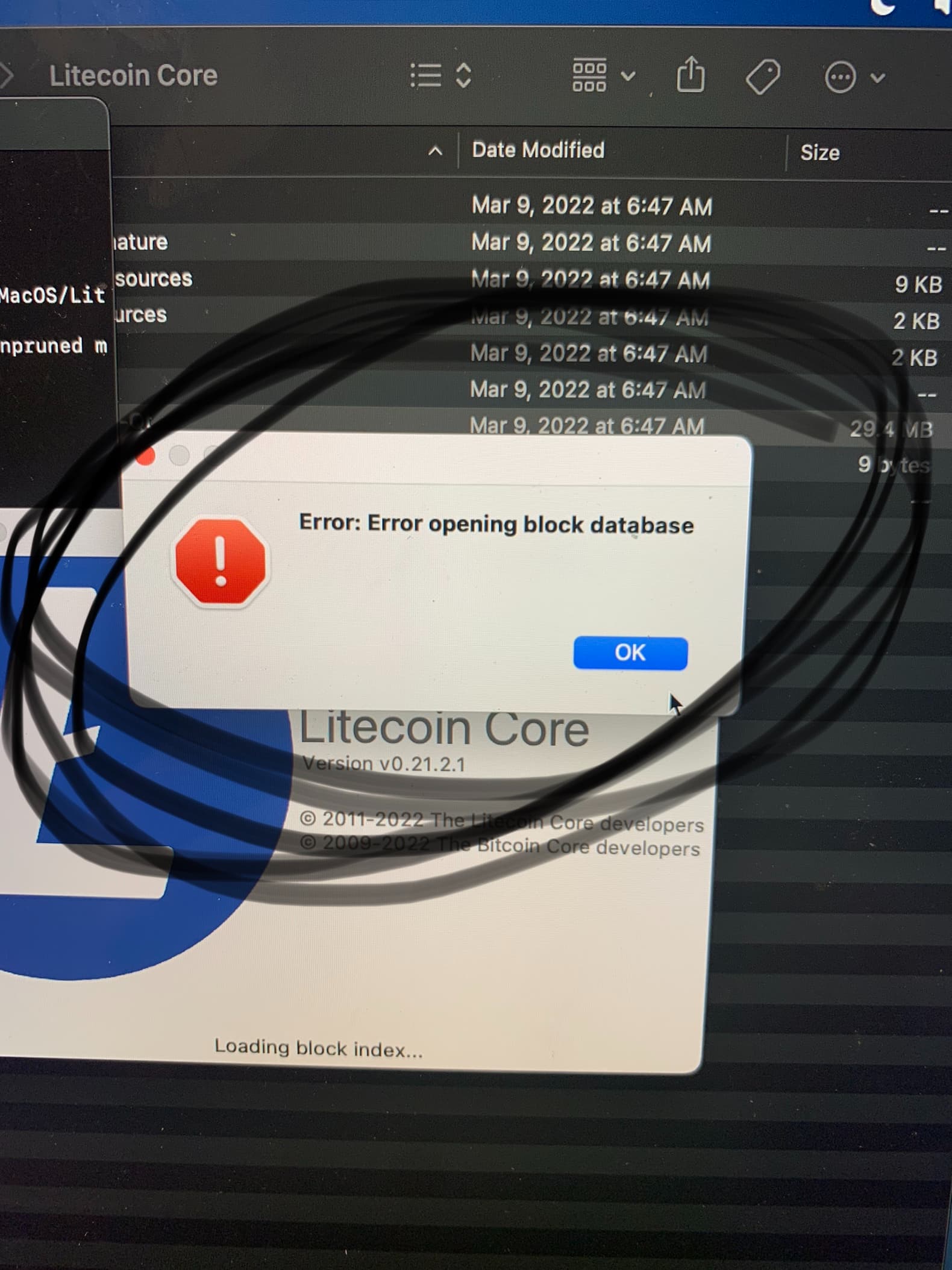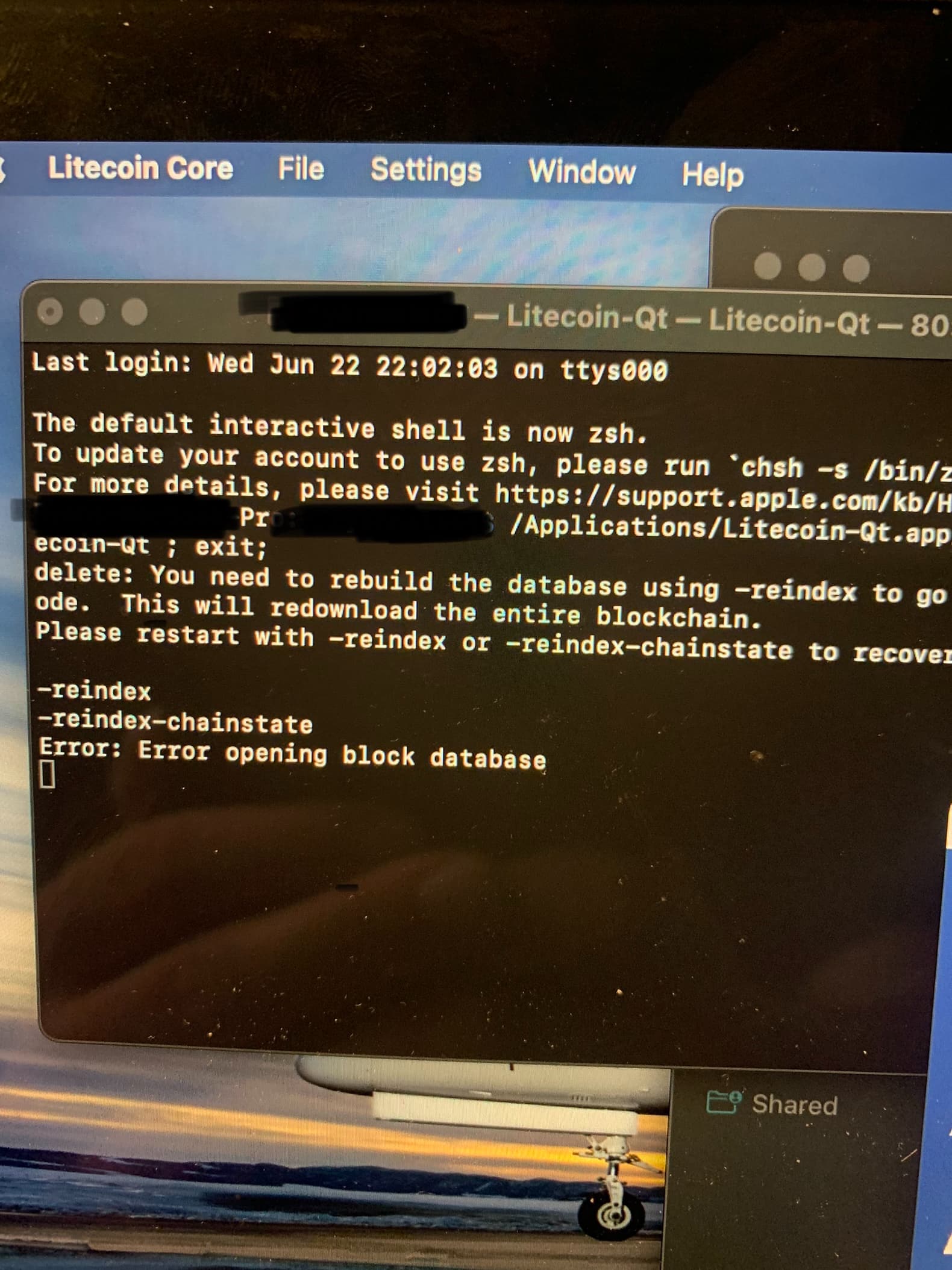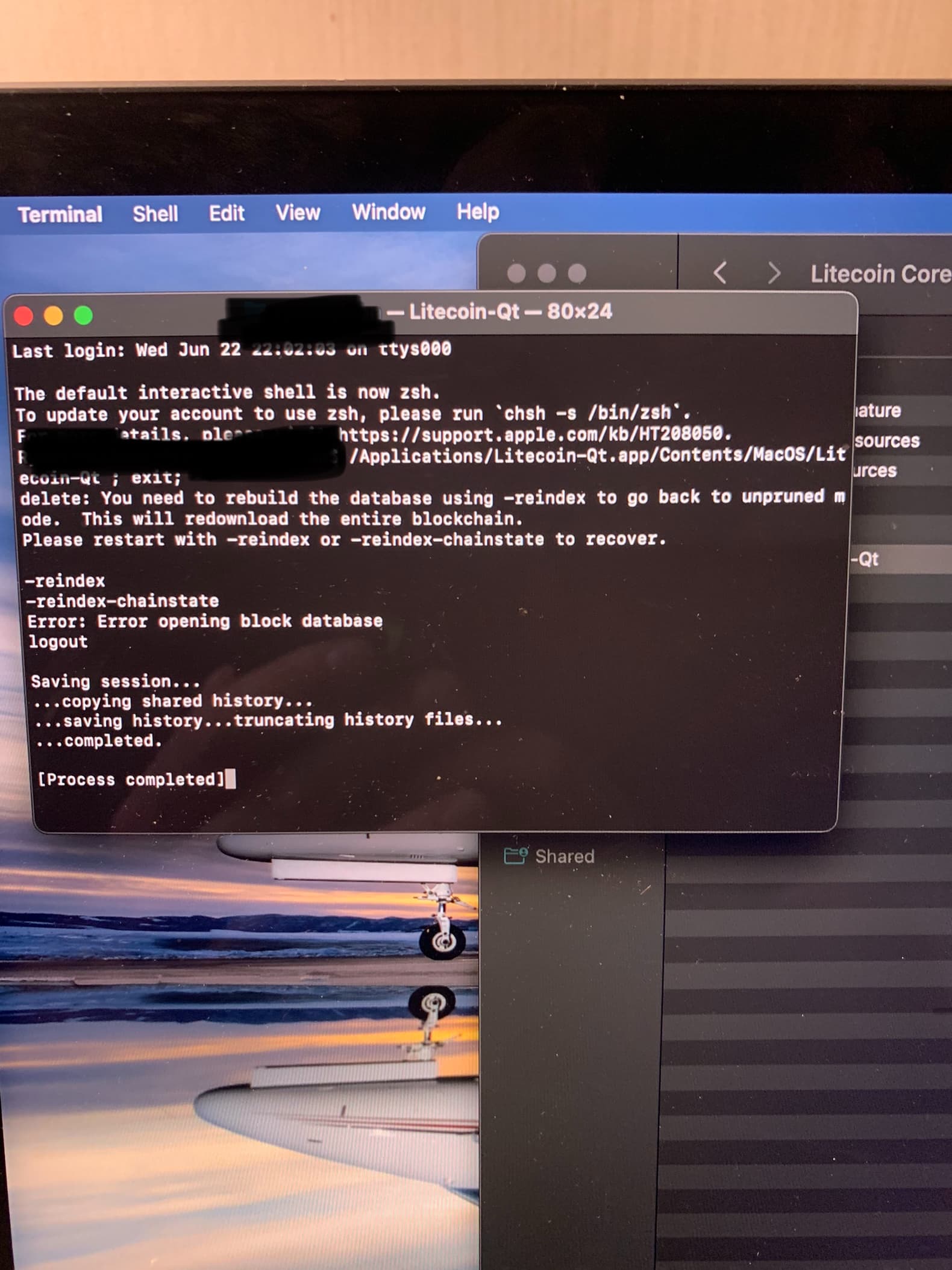 Ever since I moved from a windows computer my knowledge of using the terminal has decreased significantly.
any help is appreciated.
Thank you everyone for taking the time to read this.