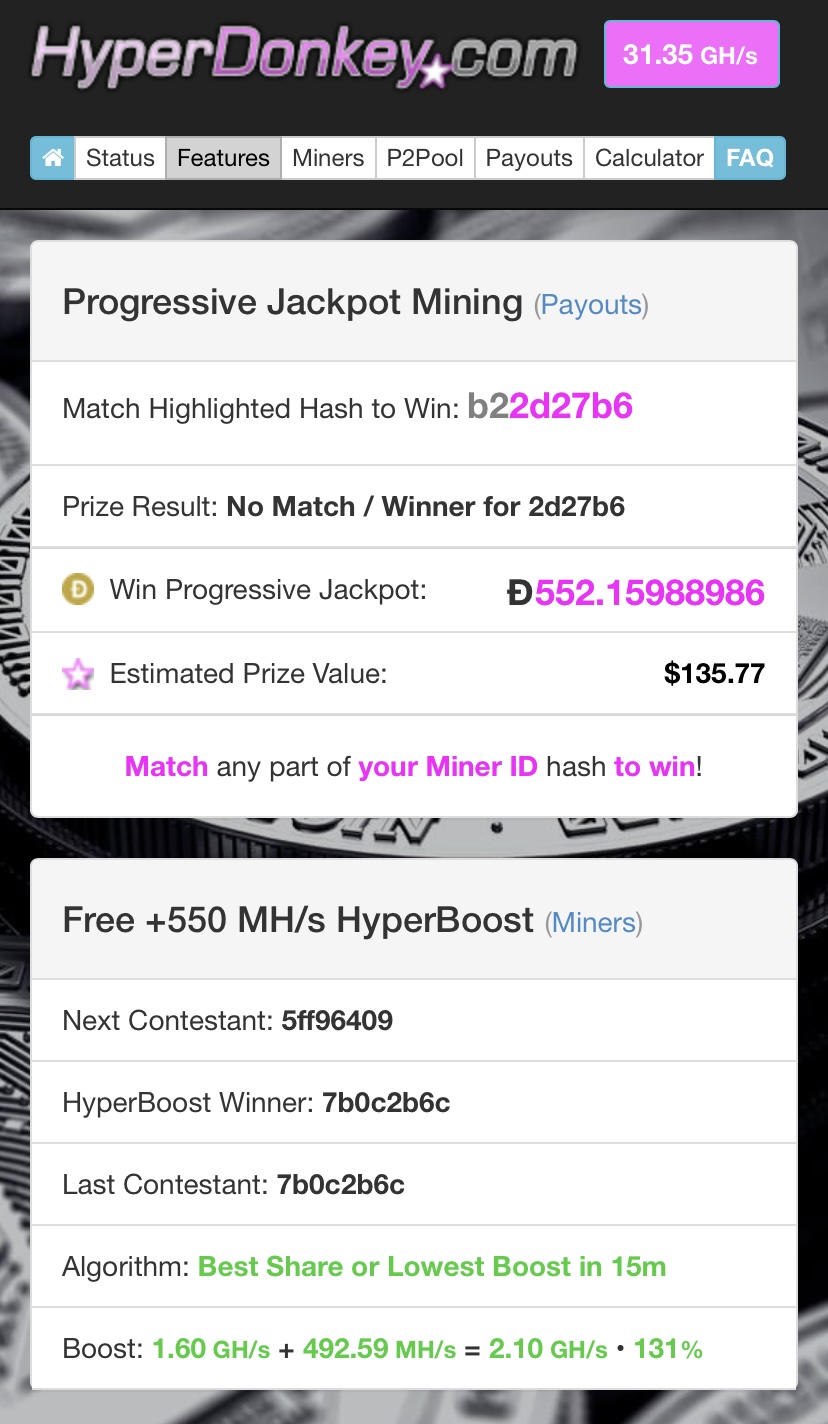 P2Pool is the original decentralized cryptocurrency mining solution released to the public on July 17, 2011. It has many advantages over mining in centralized pools:
P2Pool has been mining continuously for over 10 years. HyperDonkey.com has been P2Pool mining since 2018!

P2Pool is decentralized with no central point of control or failure. All shares are protected by a global sharechain.

P2Pool uses a PPLNS vs PPS type payment system. PPLNS is high risk/high reward and PPS is slow/steady.

P2Pool mining with HyperBoost often produces higher rewards for lower hashrates. It's great for smaller miners!

P2Pool pays out block rewards AND transaction fees destined for miners when a block is mined.

P2Pool software is open source, verifiable, and provably fair with public sharechain and blockchain transparency.

P2Pool has a great community and makes mining fun! Join the discussion on Litecointalk.io and Reddit.com and invite other miners to join us on P2Pool for faster payouts!