Hi all
I'm trying to setup solo mining out of curiosity but it's proving to be a pain in da @&*&.
Litecoin. Conf is configured the way its supposed to be acourding to millions of forum posts and as far as I can tell bfgmimer bat file is configured how it should be (also tried cpuminer).
I would post more than one creen but I'm a new user and it limits me.
So if anyone posts a conf that matches what I have I will let you guys know if I have the same.
The below are the error messages I get when running the miner apps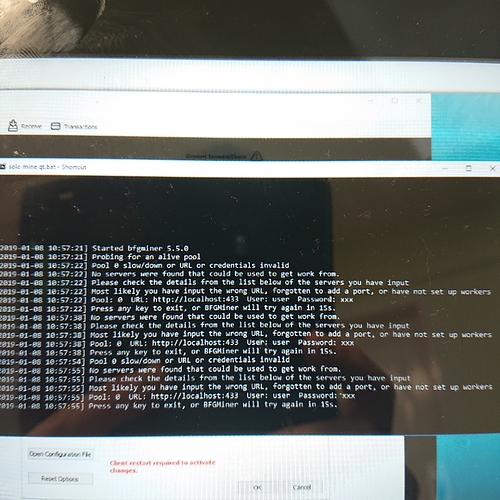 OK so if someone could show me a guide that actually takes you from beginning to end that would be great or if anyone could point out anything obvious to fix this that would be great.
A good guide would be one that would start as if I've just installed windows 10 on my computer and nothing else.
Anyhelp appreciated and thanks.