Dear All,
This is the first time I bought LTC.
I downloaded the Standalone Executable electrum-ltc-2.6.4.2.
They gave me a wallet, I bought coins, gave them my receiving adress, and thought all was ok.
my receiving adress: LSrd4aDwPX1P5e3jAYEDCi9c4mJzontcV2
To my suprice I still have no coins in my wallet, plus it is already 2-3 weeks ago.
My Electrum wallet seems to be offline, and unable to connect: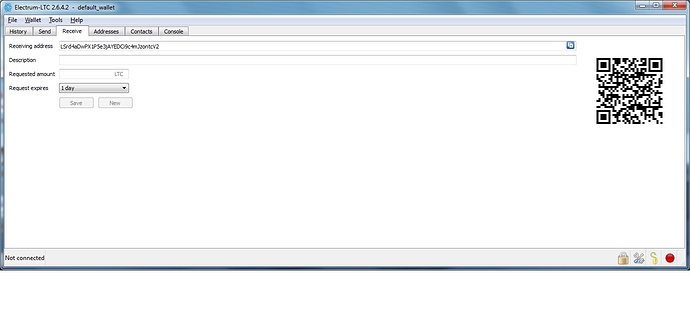 I have tried to instal the windows installer from Electrum, but if I put my seed in there, I will get a different receive adress, and no coins are showing. (It does show that it is online in this wallet)
I dont know what to do… Someone please help, I offer 1 LTC to the helper.
Many thanks in advance.