Hi guys. I know its not new, but I wanted to put it out there for those who are like me, and are tired of using several interfaces and web UI's to control all of their miners.
New update to v1.8.1 !
So, this is AwesomeMiner in a nutshell
Awesome Miner is a Windows application for managing and monitoring mining of Bitcoin, Litecoin and other crypto currencies
Pool Management
GPU and Devices
Coin Statistics
Built-in Web Panel
Here is the main user interface: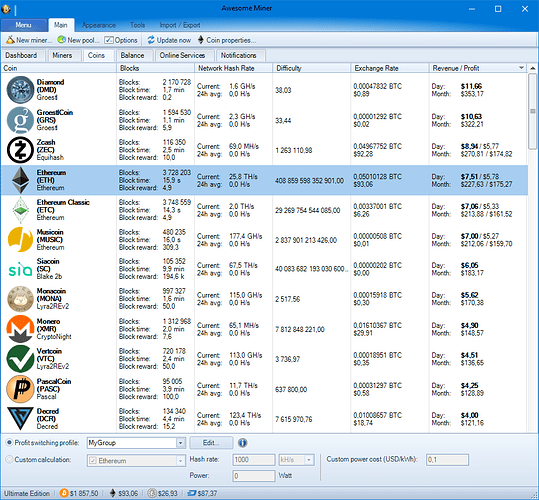 Bascally, this will allow you to control all of your miners. Heres a tutorial on youtube on how to set it up, and it also shows a
few of the features of this. You can use it to switch all of your miners into a single pool, or mine several different cryptocurrencies
like ethereum, bitcoin, litecoin, peercoin, and even a lot of the newer ones.
Stable version, works great. Let me know if you have any questions about it.